Mythology Meets Modern Beauty On New Zealand Luxury Yacht Charter
In ancient Greek mythology, Calliope (k

-l



-p


) was the beautiful Muse of epic poetry. Fast forward two-thousand years, where that classic beauty and spirit can be enjoyed onboard motor yacht
CALLIOPE
.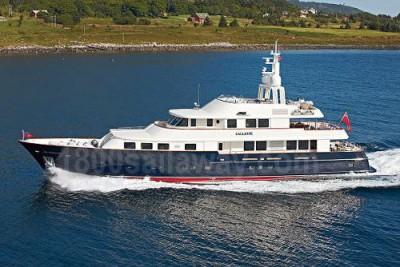 Launched in 2010 by fabled Dutch builders Holland Jachtbouw, the 42.28m (138ft 8in) yacht has left the confines of the
Mediterranean yacht charter
fleet for new adventures in the Pacific Ocean, where she will be based this winter in the yachting capital of Auckland, New Zealand.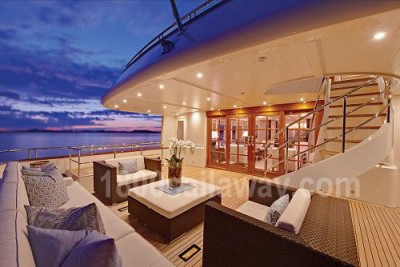 Currently, motor yacht
CALLIOPE
is available for a year-end yachting holiday at the
attractive rate of $160,000 per week
plus running costs, for up to ten guests in five staterooms!
As multi-repeat charterers scramble to find new destinations for their winter vacations, New Zealand has emerged as the hot spot for 2013. With easy international flight access, Auckland is the perfect embarkation port, and a short cruise away from the stunning nearby Hauraki Gulf islands, including Rangitoto, home to the largest volcano in the region.
===============================================
This entry was posted in Yacht Charter Posted on
---